The HARD protocol version 2 introduces significant changes and improvements to the cross-chain HARD money market. By considering the needs of institutional actors, DeFi is taken to the next level of general acceptance.
The HARD protocol is a decentralized money market based on the Kava platform and enables the lending and borrowing of cross-chain assets. With the upgrade to version 2, various enhancements will be made available to financial institutions looking to explore the decentralized financial industry. Providing an option for businesses with the world's major currencies, including Bitcoin, to earn + 25% APY with no counterparty risk is a game changer for decentralized finance.
The public Testnet launch event for Kava 5.1 will take place through March 31, 202. After the event is over, Kava 5.1 is started in the mainnet, as is the HARD Protocol V2 upgrade. The technology to expand the appeal of Kava and the HARD money market confirms the team's vision of bringing cross-chain DeFi solutions to a global audience.
With the HARD protocol version 2, borrowing with variable interest rates is available to all users. In addition, the upgrade provides support for the distribution of the HARD token, the governance token of the HARD protocol, to both suppliers and borrowers of assets, further improving the effective returns for lenders on the platform and ensuring that All users, lenders and borrowers alike get a say in the ongoing governance and development of the platform.
As part of the HARD Protocol Version 2 upgrade, developers and end users of a variety of cryptocurrency asset types can earn interest on their native asset for the first time.
In addition, the HARD governance model will see some changes and improvements. The HARD community of token holders can update protocol parameters, add money markets for additional crypto asset types, and update HARD token reward assignments on each money market to increase demand and usage through the built-in governance processes. This will not only help to make the HARD money market more attractive, it will also further strengthen our users.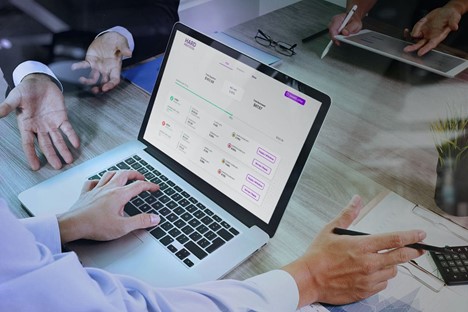 The HARD protocol continues to flexibly adapt to the way home users and financial institutions leverage the cross-chain money market to generate superior returns on digital assets. Improved governance by the community plays a crucial role in these processes as we try to optimize the system even further. Hard Protocol will evolve, update, and make future changes through its decentralized governance process to ensure it always meets the needs of its growing user base.
Further information on the HARD protocol can be found at https://www.kava.io/hard-protocol