The central theses
The gas explosion and flooding in a Chinese coal mine stopped Bitcoin mining in Xinjiang, China.
The total hashrate of the networks decreased by 64 Eh / s as the central authorities conduct security inspections.
Bitcoin's price has also been put under pressure by the decline in mining power, falling 4.3% from today's opening price.
Bitcoin's hashrate fell 25% from all-time highs after an accident in the Xinjiang area's mining industry caused flooding and a gas explosion that resulted in 12 deaths and trapped 21 workers since then.
Dangerous mining in China
According to reports, An industrial accident at the Fengyuan Coal Mine on April 10 resulted in an underground flood at the facility, trapping 29 workers 1,200 meters underground. Eight of these workers were rescued on Monday.
The rescue team pumps water and air into the tunnels to get the remaining workers out safely.
The country's mining industry is characterized by unsafe operations and frequent accidents that are attracting national attention. Last year, the country reported 434 mining accidents with 573 deaths.
Thomas Heller, Co-Founder and Chief Business Officer of Compass Mining, reported that "Mining operations in Xinjiang were closed for inspections this morning."
Hashrates have since fallen from all-time highs near 220 Eh / s to 165 Eh / s, last updated on Friday at 10 a.m. UTC.

The leading bitcoin mining data centers in the region have closed operations to comply with fire and safety inspections.
The Chinese central authority carries out site inspections "through individual mining operations and related local government agencies " tweeted Dovey Wan, Partner at Primitive Crypto.
The data centers are plug-and-play sites that provide Bitcoin miners' infrastructure and all they need to do is connect their devices and start mining.
This helps miners migrate from one part of the country to another to benefit from seasonal changes in electricity prices. For example, during the rainy season between May and October, miners prefer the southern Chinese provinces over Xinjiang and Mongolia.
The 25% to 30% shock to the hashrate of the entire network is also putting pressure on the BTC price. The hashrate of the five largest mining basins has decreased between 10% and 35%.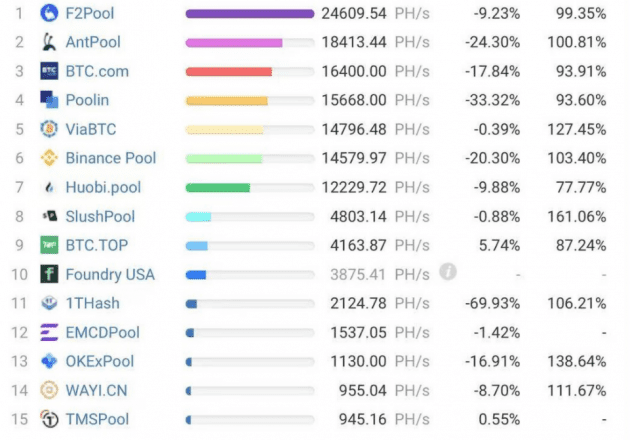 The accident has re-sparked the centralization problems arising from China's dominance in the Bitcoin mining sector, despite global expansion efforts.
Bitcoin's price fell $ 3,000 to $ 60,500 this morning.
# FindSatoshi campaign raises funds to find Nakamoto
The hunt for Satoshi Nakamoto has stepped up a gear with the start of a crowdfunding campaign to raise money for the search for the elusive Bitcoin creator. Estonian Bitcoin Investor German …
5 key takeaways from Bank of America's Bitcoin report
While Citibank praised Bitcoin's potential, Bank of America analysts released a damn indictment against the largest cryptocurrency. You see a lot more promise in DeFi, however. Bank of America …
What are non-fungible tokens (NFTs)?
Tokenization works well for commodities like fiat currencies, gold, and physical land. By displaying a fungible asset on the blockchain, goods can be traded around the clock via limitless and smooth transactions. Fungible goods are …
Binance announces mining pool 40 days before Bitcoin halving
Changpeng Zhao, CEO of Binance, confirmed that the cryptocurrency giant is adding a mining pool to its product basket. That news comes less than two months before Bitcoin's third halving …